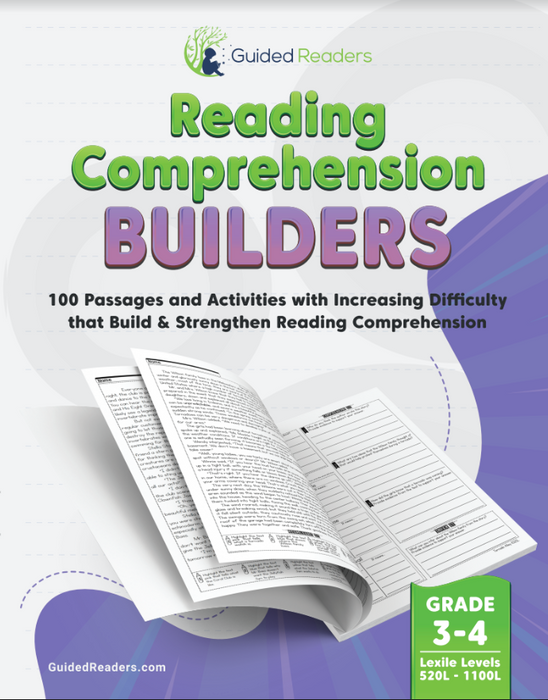 Reading Comprehension Builders Grade 3rd & 4th
Reading Comprehension Passages
Have you been looking for passages that were explicitly designed to practice specific comprehension skills, then this book is for you!!
The ability to derive a deeper understanding from a text or passage is a skill that happens slowly over time, and with focused, repeated practice, children can start developing this skill early on. This is where close reading comes in. 
This workbook includes 100 professionally-leveled close reading passages that children can work through in order to develop stronger critical reading skills. This collection of close reading passages includes Lexile levels 520L-1100L, which are nicely suited for first and second grades.
Grade 3 - 4 | Lexile Levels:  520L - 1100L
Professionally leveled and certified by Lexile®
LEARN HOW TO:
Find Key Details in a Text

Answer Questions about Key Details

Make Predictions

Understand Character Traits

Make Inferences about Characters

Make Inferences about Story Plot

Focus on Vocabulary Development

Use Context Clues

Focus on Main Idea and Details

Understand the Author's Purpose 

Synthesizing & Analyzing New Information
ISBN 9781636476667
PRODUCT # RCBGr3&4